California Pastor Locked Out of Church After Attempting to Withdraw from Foursquare Denomination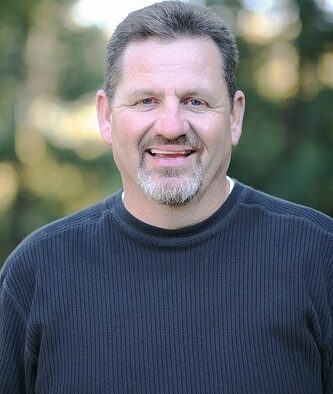 Mark Wilson, pastor of The Foothills Church of Gilroy, says he was fired by the Foursquare denomination yesterday and locked out of the church building.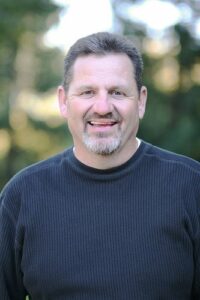 Foursquare is a Pentecostal denomination started in 1923 by Aimee Semple McPherson. One of its most well-known leaders is Jack Hayford, who died last month. The denomination claims 8.8 million members worldwide.
Wilson, who has been the pastor of the Gilroy, California congregation since 1990, said the withdrawal process began in May 2022 when, after deliberating, he and his staff and church council sent a letter to the Foursquare leadership informing it that the church would be exiting the denomination.
They cited various reasons, among which were disagreements with policy and staff decisions the denominational leadership was making. A few years earlier, for example, the several district supervisors were fired suddenly, Wilson said.
Wilson also said that the bureaucracy of the denomination was impeding its ability to conduct ministry, like starting a preschool to serve the area.
Foursquare told MinistryWatch that, when it received the withdrawal letter, it began the process outlined it is bylaws for considering such a request.
"The Gilroy Foursquare Church is a charter church, which means that its building and assets are stewarded by the collective whole of the denomination, and the authority of such stewardship rests with the board of directors," a Foursquare spokesperson told MinistryWatch in an email.
The congregation purchased its building in 2003, Wilson pointed out, including a $500,000 down payment, and has made mortgage payments on the remaining $2 million debt faithfully for 20 years. It also paid cash to renovate the building.
Knowing that the denomination's bylaws state that it owns the congregation's building, assets, and finances, Wilson said the Foothills Church asked to keep its facility and assets as other churches had done. According to Foursquare, Wilson resigned from the denomination and the board accepted his resignation.
According to Wilson, the Foothills Church following the process laid out by the denomination. In October, it had a congregational vote to leave Foursquare and presented an assessment of its finances, assets, and building value to the denomination.
Access to MinistryWatch content is free.  However, we hope you will support our work with your prayers and financial gifts.  To make a donation, click here.
A vote by the Foursquare board of directors was supposed to take place in January. Wilson said he received an email on February 1 asking him for an exit interview on February 13.
On February 13, he was blindsided by local leaders arriving at the church building, announcing he was fired as pastor, placing the church staff on paid leave, and seizing the keys of the building.
"It was a pre-planned, orchestrated assault on our church," Wilson said of the events, adding that within two hours the denomination had seized the church's bank accounts containing balances of over $500,000.
According to Foursquare, the building was not seized because it has always belonged to the denomination. "The desire is to continue using these assets to extend the mission and ministry of Jesus for what has been and what continues to be possible in Gilroy," the spokesperson told MinistryWatch.
Wilson said he doesn't understand why the denomination is claiming to follow its bylaws for some congregations and keeping their assets, but not for others that it has allowed to leave.
He told MinistryWatch that New Life Church in Bakersfield, a much larger congregation, was one that withdrew and kept its building.
Foursquare claims to have followed its bylaws in this situation, even while admitting there have been "rare exceptions" for other congregations leaving in the past.
But it distinguished this situation by stating, "Foursquare has a 40-year history in Gilroy and the board would like a continued Foursquare presence in the city to serve the people and communities in the region that are coming to know and follow Jesus together."
As Wilson has been talking to church members who are hurt and dismayed, Wilson said he tells them, "They took our building, but they didn't take our church. They may have fired me, but they didn't take my ministry.
The Foothills Church doesn't plan to give up easily. It will be seeking legal counsel and is currently searching for a temporary space to meet.
"What is sad is that this is not the Foursquare I joined in 1982," Wilson said.
In May, the Foothills Church affiliated with New Hope International, a network of churches that was started by Dr. Wayne Cordeiro.