Boomers, Women Lead Nonprofit Donors Worldwide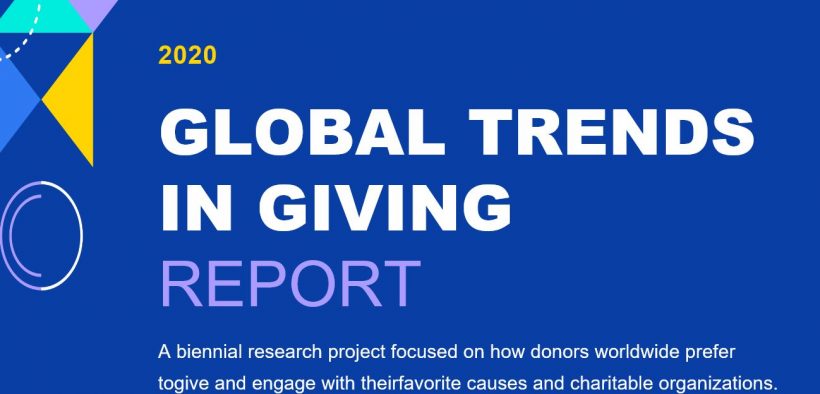 If fewer than half of a nonprofit's donors are enrolled in a recurring giving program, the nonprofit is behind the curve, according to the 2020 Global Trends in Giving Report, a study from Nonprofit Tech for Good.
Globally, 51 percent of donors participate in at least one such sustaining program, with nearly nine in 10 (87 percent) giving monthly and another 8 percent giving annually. While a nonprofit might have a preferred donation channel, donors' preferences are diverse: just more than half (55 percent) like giving online via a credit or debit card, 12 percent prefer using bank or wire transfers, 10 percent contribute via PayPal and 8 percent just want to drop off cash. The rest split their preferred contribution channels among digital wallets, text-to-give software and mobile money.
The study is intended to give global nonprofit leaders insights regarding how donors prefer to engage with, and give to, their favorite nonprofits. For the 2020 Global Trends in Giving Report, Nonprofit Tech for Good and Fundraise.org surveyed 13,486 donors worldwide between March 1 and May 31, 2020. The survey was released in Arabic, English, French, Italian, Portuguese, Spanish, and Taiwanese Mandarin.
Regardless of how donors give, asks need to be online. More than one quarter—26 percent—said email was the communication channel that inspired the most giving, followed by 25 percent who cited social media. Another 17 percent mentioned websites, while the highest-rated offline channel—print—garnered mention by only 13 percent. A television spot was mentioned by 8 percent of respondents, 4 percent mentioned phone calls, with the rest citing radio ads, text messages, billboards, and messaging apps.
Social media continues to play an important role in contributions to nonprofits. Some 45 percent of donors polled have contributed to crowdfunding campaigns that benefit nonprofits, 13 percent have created online peer-to-peer fundraising campaigns, and 9 percent are enrolled in a workplace giving program.
Access to MinistryWatch content is free.  However, we hope you will support our work with your prayers and financial gifts.  To make a donation, click here.
Facebook was the most powerful social media channel, with 48 percent citing it as the primary social media force that inspired giving. Another 24 percent mentioned Instagram, followed by Twitter (9 percent); WhatsApp (8 percent); YouTube (6 percent) and LinkedIn (5 percent).
Six in 10 reported donating to a nonprofit as a result of the COVID-19 pandemic, a figure that might seem low until one realizes the survey was conducted during the early months of the outbreak.
Donors who are engaged financially are more willing to give of their time, too. Overall, two-thirds (66 percent) offer time and labor to nonprofits, and of those, 73 percent donate funds to nonprofits for which they volunteer. One-sixth (16 percent) have participated in endurance fundraising events such as marathons or bike-a-thons—although again, these have been curtailed as the coronavirus pandemic took hold.
Donors are mostly satisfied with the communications they receive from their preferred nonprofits. Some 90 percent responded that nonprofits effectively express gratitude for their donations, and 89 percent believe nonprofits are effective at keeping them up to date on their programs. But those who embrace giving by email expect updates by email, and they look to be kept in the loop frequently. Nearly four in 10 want quarterly updates, while another one-third would like to hear from nonprofits on a monthly basis. Just 11 percent look for updates twice a month, with a similar amount seeking information weekly.
The biggest question for nonprofit fundraisers might be why non-donors resist giving. The good news is that most look for alternative ways of participating. The primary reason 42 percent responded they don't give to nonprofits is they don't have the financial resources to do so.
Fundraisers approaching them might take a page from the 22 percent who volunteer time in lieu of making a financial donation, or the 18 percent who donate food or goods instead of cash.
Not that there isn't suspicion among non-donors: globally, 9 percent don't trust organizations to spend their money well, while seven percent prefer to expend their largesse on their family and friends. Only 2 percent refuse to believe nonprofits make a positive difference.
This article first ran at The NonProfit Times. It is reprinted with permission.