A Pair of Hillsong Docuseries Planned, Examining the Megachurch's Culture, the Fall of Carl Lentz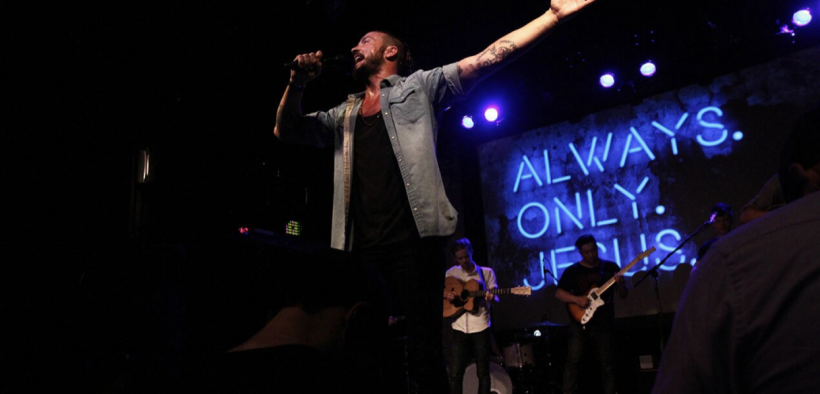 The streaming channel Discovery+ has announced plans for a documentary series on Hillsong Church and its disgraced former pastor, Carl Lentz, according to a report Monday (June 21) from the entertainment news website Deadline.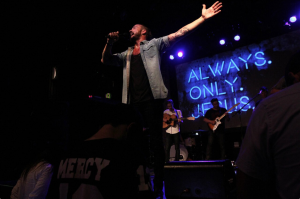 But Discovery+ is not the only production company with an eye on the controversy-laden megachurch and its trendily tattooed former pastor. In February, Deadline also signaled that "Queer Eye" producer Scout Productions was working on a limited documentary series examining Hillsong.
Both docuseries are planned in partnership with separate news organizations and based on their respective coverage of the ongoing scandals plaguing the church, founded in Australia by Brian Houston and his wife, Bobbie, in the 1980s. Now a multimedia company, it has 130 worship centers around the globe.
Discovery+ will base its three-episode series, "Breaking Hillsong," on a series of articles by Hannah Frishberg that appeared in the New York Post, covering primarily the downfall of Lentz as the head pastor of Hillsong New York City after revelations of his extramarital affairs.
According to Deadline, the series will include multiple exclusive interviews, including with Ranin Karim, a Brooklyn-based jewelry designer whose alleged five-month "tequila-drenched love affair" with Lentz came to light not long after Lentz's termination from Hillsong in November.
Access to MinistryWatch content is free.  However, we hope you will support our work with your prayers and financial gifts.  To make a donation, click here.
The series, produced by Breaklight Pictures, part of The Content Group, in association with New York Post Entertainment for Discovery+, will also include interviews with current and former Hillsong NYC churchgoers and volunteers, who "share harrowing stories of trauma, abuse, financial and labor exploitation, homophobia and racism that created a culture of chaos at Hillsong," according to Deadline.
Scout Productions' Hillsong series will be based on the magazine exposé "American Pastoral" by Vanity Fair contributing editor Alex French and staff writer Dan Adler, which chronicled both Lentz's rise and fall and the culture at Hillsong NYC and Hillsong Global that insiders say brought it about.
Lentz, 42, who established Hillsong's Manhattan church with the Houstons' son Joel, was fired in November for "moral failings" and he later admitted to an adulterous affair. Soon after, Karim discussed her relationship with Lentz on "Good Morning America." The following month, comments from Brian Houston, in which he called Lentz "a narcissist," suggested the affair was not Lentz's only transgression.
In December, the New York law firm Zukerman Gore Brandeis & Crossman, hired to investigate Hillsong East Coast's leadership, recommended protocols to prevent similar situations, and Houston apologized "unreservedly" for his lack of oversight.
Lentz, one of several pastors GQ Magazine once described as "hypepriests" for their fashionable attire and celebrity congregants, was perhaps best known for baptizing Justin Bieber in NBA player Tyson Chandler's bathtub. But since Lentz's firing and subsequent move to California with his wife and children, he has been little heard from, and Hillsong has portrayed his pastorate as a one-time mistake.
In an exclusive interview with Religion News Service in May, Leona Kimes, a former Hillsong NYC staff member, came forward with allegations that Lentz subjected her to "bullying, abuse of power and sexual abuse" over the course of seven years as she worked as a nanny in his home. Legal representatives for Lentz and his wife, Laura, deny the allegations.
Meanwhile, in January, Reed and Jess Bogard, lead pastors of the Dallas location, abruptly resigned during a Sunday morning service. Houston later said the couple, who had served in New York with Lentz, "failed to meet the commitments and standards of Hillsong Church," and the Dallas location has been shuttered for the foreseeable future.
In April, Darnell Barrett, a pastor for the Montclair, New Jersey, Hillsong campus, resigned after sharing revealing photos of himself on Instagram stories to a group of friends that included a woman who once volunteered for him at the New Jersey church.